19th June 2017 – QUMMIF Award and Dinner
Queen Mary Master Investment Fund and School of Economics and Finance is proud to present an exclusive evening of awards to congratulate students for their achievement towards the QUMMIF success.
31th March 2017 – QUMMIF Students Investment Competition
QUMMIF Winners Term 1
1) Intel Corp. (INTC)
Victor Hossoda
Javier Gutierrez
Meilin Huang
2) Electronic Arts Inc. (EA)
Elizabeth Lemo
Zeynep Tavsel
Mohammed Abid Ahmed
Elijah Ngarambe
3) Commodity: Natural Gas
Dalseg, Darja Luzan
Lafioniatis, Nikolaos
Varvarigou, Aikaterini
Parvez, Md Anower
Wang, Jiajin
QUMMIF Winners Term 2
 1) Alibaba Group Holding Ltd. (BABA)
Cristobal Dominguez
Cristian Sandoval
Nikolaos Koufos
Petros Poulakis
Stefano Sciacca
2) Facebook Inc. (FB)
Max Dreiner
Janine Brune
Carlos Roberto Izquierdo
3) Apple Inc. (AAPL US)
Yuna Lin
Jineshwar Kochar
Jimmy Khoriaty
December 2016 – Our first social Event

There will be an opening meeting in Flamingo Bar area of Roof's Garden between 8pm and 10pm with complimentary entrance and one free arrival cocktail. Guests would receive a complimentary cocktail before 8.30pm and this would be free, and then the bar would be open for guests to buy individual drinks after.Then from 10pm the members and the guests would be able to stay on and enjoy the club night. It is compulsory to have your full name for the guest list.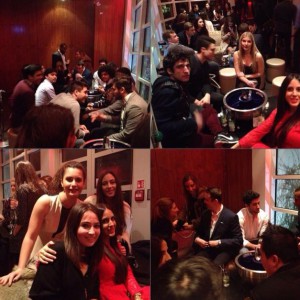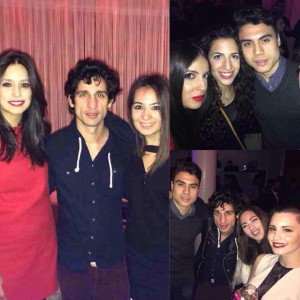 February 2016 – Bloomberg London Office Tour

Bloomberg is the leader in global business and financial information, enabling customers to make smarter, faster, more informed business decisions.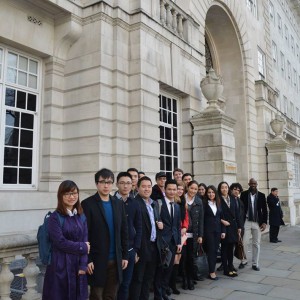 March 2015 – QUMMIF INVESTMENT REPORT PITCH PRESENTATION EVENING (March 2015)

We are enjoyed to welcome you on our QUMMIF investment report pitch presentation evening