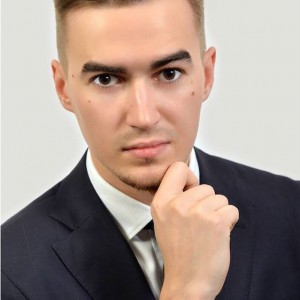 President
Kirill Degtyarev is the current President of QUMMIF | Investment Fund for the academic year 2014/2015. He is responsible for the overall management and investment strategy of the fund. Kirill graduated from National Research University – Higher School of Economics with Bsc in Management in 2013. He has more than three years working experience in finance, specifically in wealth management area, worked as an analyst in Uralsib Private Bank (the oldest private bank in Russia). He managed by himself the $200K. investment portfolio and assisted in management of $150M. fund, based on the Long Only Global Allocation Strategy. Furthermore Kirill found "Trade or Die" investment club, which performed 7,2% return in 5 month. He is studying Msc. Banking and Finance program in Queen Mary University of London.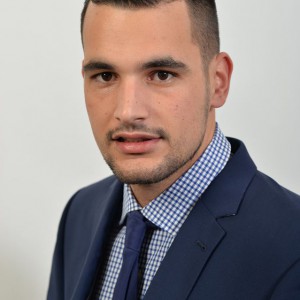 Vice President
Eleftherios Vidalis is currently an MSc student in Queen Mary University of London School of Economics and Finance. He is studying Banking and Finance as he feels passionate with investment banking industry. He has a Bachelor degree (2.1) in Business Administration from University of Piraeus in Greece. His entry in financial markets was back in 2012 when he worked as a supervisor (summer internship) in National Bank of Greece. Moreover he has worked as a Bookkeeper (summer internship) and as an Assistant Manager in a big firm in Greece. All these experience help him a lot to develop skills such as team working and communication that are mandatory in order to work in financial markets. Nowadays he was appointed as a Deputy President in QUMMIF from the Master director and this is something that he is very proud of as he has the opportunity to broaden his horizon in the field that he want to build a successful career in it.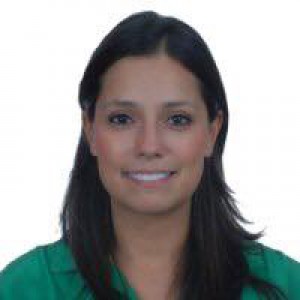 President Event Manager
Vice President of Event Management
Gizem Guder is current Vice President Events Manager of QUMMIF | Queen Mary University of London Investment Fund for the academic year of 2014-2015. She graduated from Middle East Technical University(METU) with Bachelor Degree of Statistics in 2013. She is one of the co-founders of the Society of Industrial to Applied Mathematics (SIAM) at METU and she has experience for three years as an Executive Team Member in this student society responsible from organising seminars, competitions and workshops. Now, she is studying MSc. Banking and Finance Programme in QMUL. She is exactly responsible for organising social events in order to support the improvement of all members in terms of communication and motivation. She prepared an opening party for the second semester in Roof Gardens. She also contributes in the organisation of finance projects and seminars in QMUL.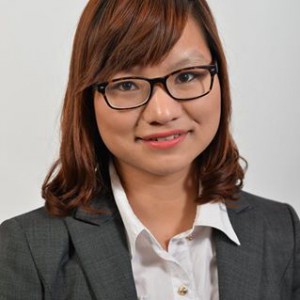 Vice President of Event Management
Chunjin Li is the at QUMMIF investment Club. She is responsible for education training, specifically holding and managing financial trading skills, workshops and career networking events. Chunjin completed her undergraduate in the University of Nottingham studying economics in 2011-2014. She is now currently studying for MSc Accounting and Finance at Queen Mary University of London.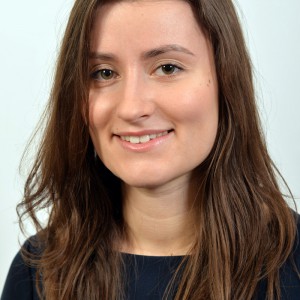 Sponsorship Manager
Carmen M. Sekulic grew up in Norway, and has been at Queen Mary since 2011, completing an undergraduate law degree in 2014. She is currently studying for the LLM in Law and Economics. Her main interest areas are financial market regulation and government policy.
Vice President of Event Management
Junfei Pan is a Vice President of Event Management at QUMMIF Investment Fund. His responsibility is to networking the other investment funds and financial institutions in London. He has worked as intern in Everbright Securities and CCB China Construction Bank in China and had two year experience as a Forex trader. Junfei is studying MSc Investment and Finance in Queen Mary University of London.
Vice President of Event Management
Nikolaos Christou is one of the vice presidents and events managers in QUMIFF.HE is currently an MSc student in Queen Mary University of London School of Economics and Finance and he is studying Banking and Finance. He  graduated from  University of Athens  from the department of mathematics. Then he did his first master in University of Athens in  Special Education, Speech-Language Therapy & Counselling.
Fund Manager
Max Stainton is currently undertaking a MSc in Finance and Econometrics at  Queen Mary University of London, having graduated from the University of Warwick with a BSc in Economics (Major),Politics and International Studies. He was recently the Global Fixed Income Investments Summer Analyst at BlackRock and have previously worked in the Global Investment Research and Wealth Management divisions of Goldman Sachs and Merrill Lynch respectively. He manage his own paper fund which focuses on global macro investing.
APMs Managers :
Nikolay Strazdin
Nikita Maydanov
Nikita Lebedev
Kirill Grigorian
Vladislav Volkov
Bakytzhan Karagoishin
Olawale Shamusdeen Moyosore Idris
Thanh Long Hoang
Karlo Uhlir
Faidon Dimitriadis
Sidrit Musai
Ahmed Mohamed El Wahsh
Ilya Osinovskiy
Jujhar Singh Dunsanj
Dillen Kanjee
Laurent Nittler